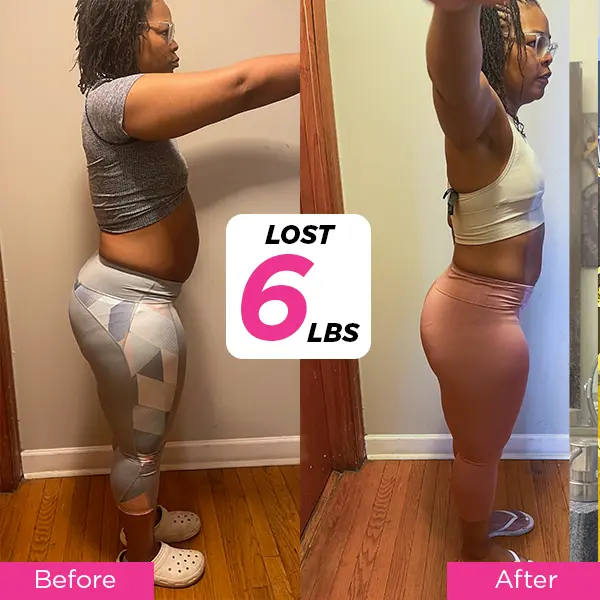 Audrey Lee's fitness journey began three years ago. Over the years, she has worked to develop a healthier lifestyle, "doing all the right things" to get fit. But after a while, she realized she wasn't seeing the results she had anticipated. The 15 Day Challenge served as an extra push for Audrey to stay motivated and focus on achieving her goals.
Throughout her 15 Day Challenge, Audrey took her fitness routine to the next level. She exercised at 5 a.m. every morning in order to make it to work by 7 a.m. She emphasized cardio, frequently using the treadmill and a StairMaster machine. To ease her soreness after strength training, she also implemented more stretching during her challenge.
In addition to drinking a gallon of water every day, Audrey became more intentional about her diet and made healthier food choices. She cut carbs, consumed more protein shakes and protein-heavy meals, and completely abstained from milk, ice cream, and soda. "The 15 Day Challenge helped me overcome certain food cravings and sweets," she said. "I've been offered tempting foods and rejected them, so that means a lot to me… I realized I can be satisfied without making unhealthy food choices. I refuse to put things in my body that don't serve me."
After staying dedicated to her 15 Day Challenge, Audrey lost a total of six pounds, as well as four inches around her hips. She noted that her clothes fit better, and she felt more motivated to continue her progress. "I am very proud of myself," she said. "I'm out of the 200 club, and I'm never going back!"
In addition to achieving the victory of seeing the progress she had hoped for, Audrey considered herself a winner as soon as she entered The 15 Day Challenge and pursued a healthier lifestyle with intention. "It's a win-win," she said. "I've been doing the challenge off and on, and I plan to continue. It's just a fun way to stay focused and motivated, and I love challenging myself… I was determined to see results, so I made sure I stuck with my schedule no matter what. I can truly say that during these 15 days, I didn't allow distractions to interfere with my progress."
Audrey has been on a fitness journey for three years.
She lost six pounds during April's 15 Day Challenge!*
*Results achieved through one or more TLC 15 Day Challenge cycles combined with a low calorie, balanced diet, and regular physical activity.
**Individual results are not guaranteed and may vary from person to person. Taking TLC Products is not a substitute for a reduced-calorie diet and exercise if you are trying to lose weight. You should always consult a physician before starting any weight loss or fitness regime.