Visually track your progress throughout your 15 Day Challenge by taking before and after photos! Before you get started, follow these steps so you can see your success after 15 days. We recognize that taking photos of yourself can be uncomfortable, but we truly believe that if you commit to the challenge, you will see results. Every victory on the scale is part of a healthier lifestyle!
2. Take "before" pictures.
When you're ready to share your story, we'll ask for your "before" photos. Before you start your challenge, take a front, back, and side photo, similar to these examples: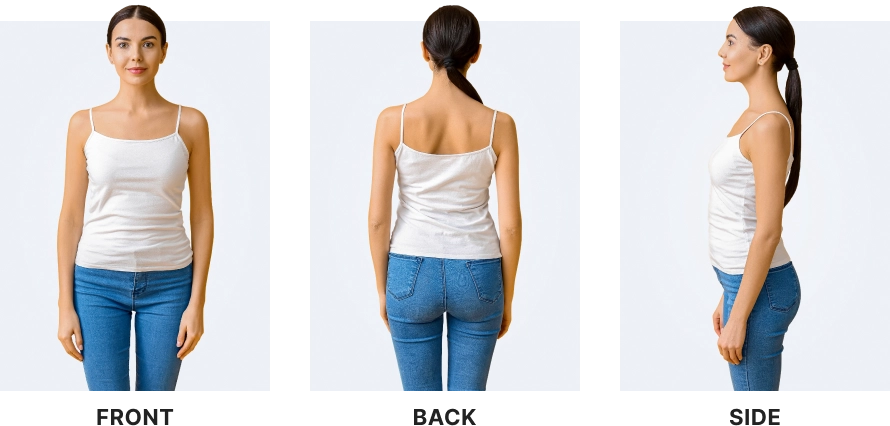 3. Write down your weight and measurements.
Measure your:
Waist
Hips
Chest
Starting weight
Once you've completed The 15 Day Challenge, take new photos and measurements before you submit your results to see how much progress you've made over 15 days.