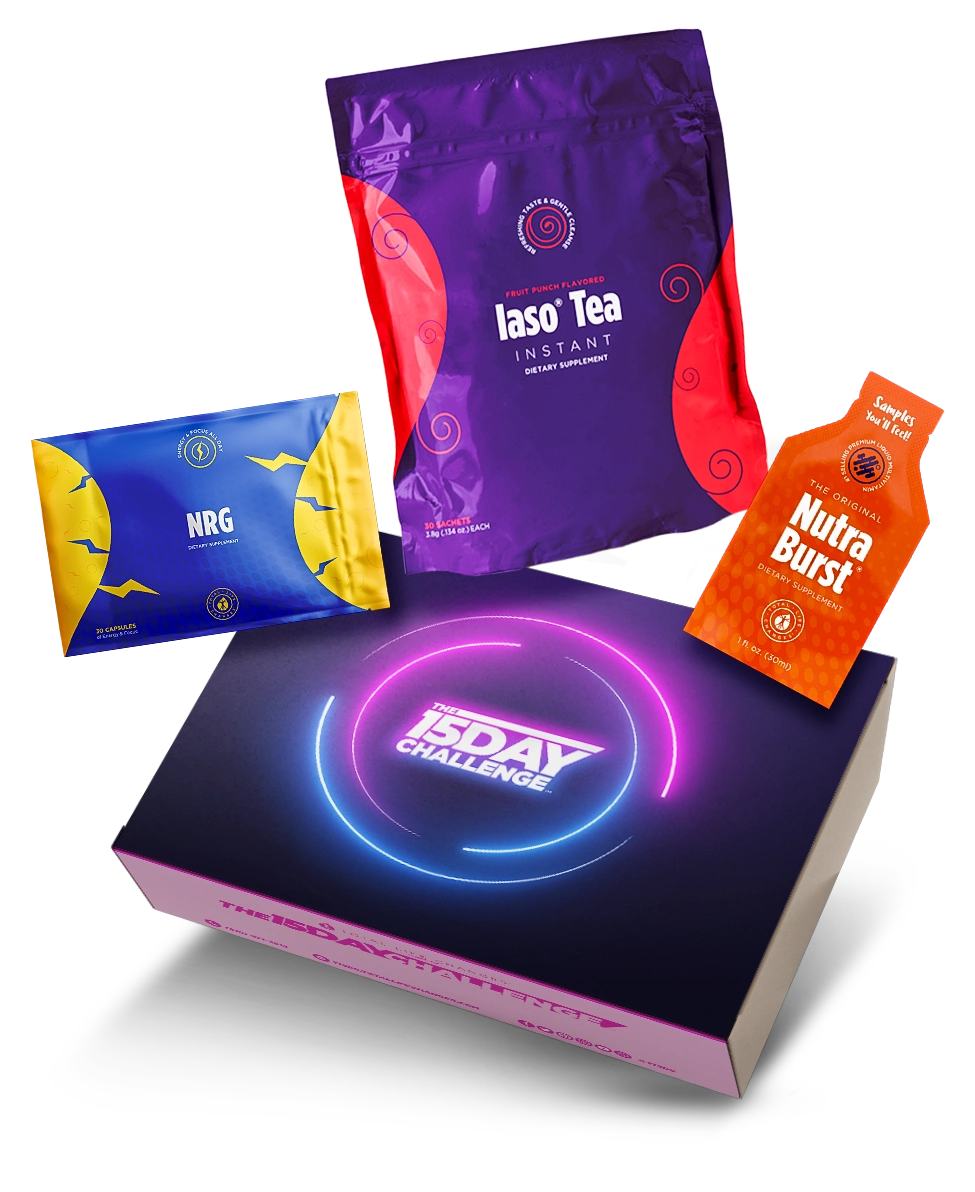 The 15 Day Challenge encourages people to adopt healthy habits that can change their lives. It's a very simple program. For 15 days, put your health and wellness first by staying hydrated, considering healthier food choices, and moving for 30 minutes.
Everyone who enters The 15 Day Challenge will receive our 15 Day Challenge Success Tracker, a tool to set goals and map your progress throughout the challenge, and our eGuide, a booklet of healthy recipes to enhance your diet, plus affirmations to keep you motivated. These digital assets (a $150 value) can help you stay on track and step toward success!
Want results even faster? Consider The 15 Day Challenge Kit! The three products included in the kit are formulated to help you maximize your experience. Don't just see the difference—FEEL the difference with The 15 Day Challenge Kit!
You aren't alone. Thousands of people just like you are challenging themselves to change their lives. When you buy The 15 Day Challenge Kit, you will gain access to our private Facebook community full of inspirational transformation stories, tips and tricks, and motivation. If a lack of accountability is holding you back from success, our community is here to help.
We want you to succeed, and we want to help.
FIND OUT MORE