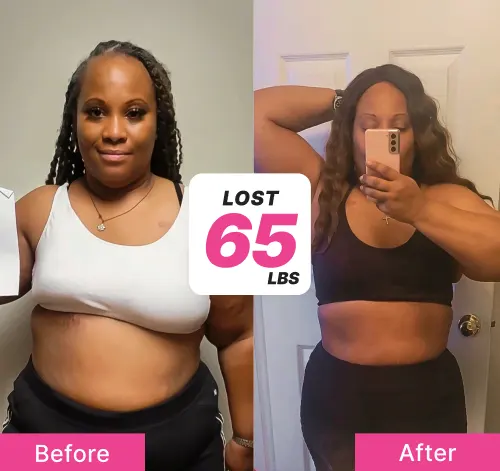 3rd Place Winner of $250 – Coach Laeann Amos-Reed
Before The 15 Day Challenge, Jill Sturge battled stage 3 triple-negative breast cancer. After becoming cancer-free, the single mother of two fell into a depression, mentally exhausted and struggling with the "rollercoaster" of her weight. Sturge used the challenge as motivation to keep a consistent routine: drinking more water, eating less junk food, walking for 30 minutes per day, and consuming the products in The 15 Day Challenge Kit. By the end of the challenge, she had lost 8 pounds and renewed her energy.
"[The challenge] made me feel good about the direction of my health for my mind, body, and spirit," she said. "I feel like this challenge has made me believe in myself again. It has also shown me that when I make up my mind, anything is possible."
Jill has completed about 12 challenges.
She lost about 65 pounds*
*Individual results are not guaranteed and may vary from person to person. Taking TLC Products is not a substitute for a reduced-calorie diet and exercise if you are trying to lose weight. You should always consult a physician before starting any weight loss or fitness regime.
**Results achieved through one or more TLC 15 Day Challenge cycles combined with a low calorie, balanced diet, and regular physical activity