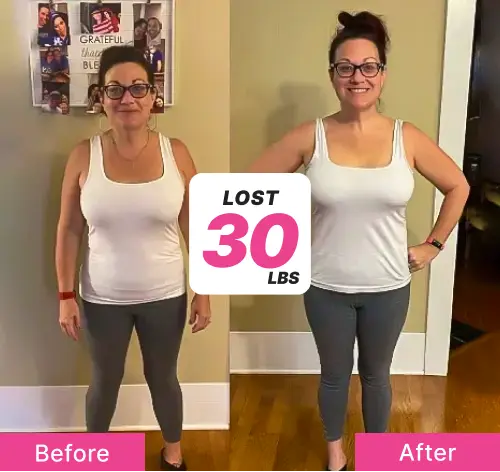 For Tina Bickett, The 15 Day Challenge was about more than reducing her weight. During her thirteenth challenge, she experienced both physical growth and increased confidence. "I have to remember that the scale is not the answer to being healthy," she says. "It's the way I feel, the way my clothes fit, and the way my mindset has improved: those are the real victories!"
Before The 15 Day Challenge, Bickett struggled to combat negative thoughts brought on by addiction and childhood trauma. Now, she has been sober for over a year and a half and is proud of the progress she has made in her wellness journey. "It gets easier to love myself."
Not only did Bickett complete the challenge herself, supplemented by The 15 Day Challenge Kit, she also coached a team. "I've been doing the 15 Day Challenge all year and then some, but the excitement around this new movement really lit a fire under me to do my best." She noted
community as the greatest benefit of the challenge. "Having the opportunity to help others with their Total Life Change has improved the quality of my life tremendously, and I continue to get healthier along the way. That is a win-win situation!"
Tina has completed 34 challenges!
*Results achieved through one or more TLC 15 Day Challenge cycles combined with a low calorie, balanced diet, and regular physical activity
**Individual results are not guaranteed and may vary from person to person. Taking TLC Products is not a substitute for a reduced-calorie diet and exercise if you are trying to lose weight. You should always consult a physician before starting any weight loss or fitness regime.