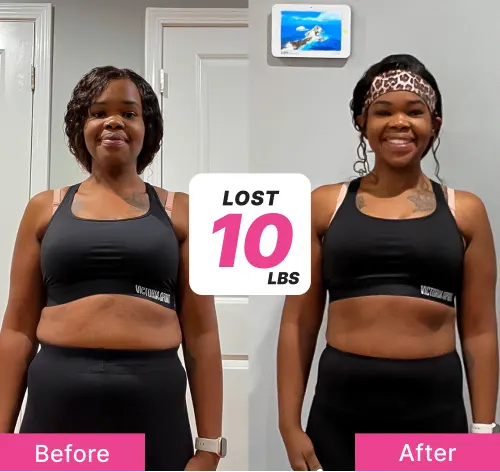 2022 marked a year of transition for Twailla Lattimore's family. After going through a divorce, she became a single mother of four children. Earlier this year, her young son fell ill and needed treatments, causing a wave of stress for Lattimore: "I stopped focusing on myself and started to smoke more, gain weight, lose focus on my goals, and lose focus on God." Once her son began to recover, Lattimore started to focus on herself and change her habits.
Lattimore has completed three challenges and lost a total of 10 pounds! During a previous challenge, she quit smoking and found that she could now exercise at the gym without feeling out of breath. The challenge helped renew her drive and commitment to building a healthier lifestyle. "My children didn't understand why I was doing the challenges, and I didn't know how to answer them since they wouldn't understand my true reasons for starting," she said. "I truly saw where I lost myself. I started to make changes."
She completed 3 challenges.
*Results achieved through one or more TLC 15 Day Challenge cycles combined with a low calorie, balanced diet, and regular physical activity
**Individual results are not guaranteed and may vary from person to person. Taking TLC Products is not a substitute for a reduced-calorie diet and exercise if you are trying to lose weight. You should always consult a physician before starting any weight loss or fitness regime.